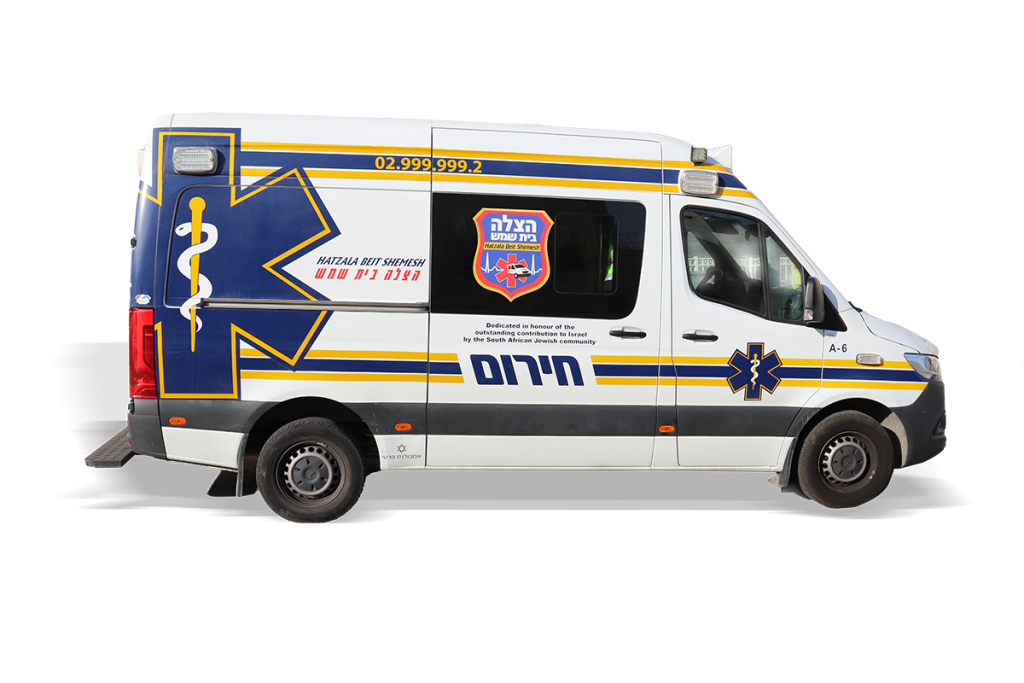 Help Hatzala Beit Shemesh support our neighborhood.
Our ambulance has been taken by the army for the war.
We urgently need a new ambulance to continue Hatzala's life saving work!
Ambulances cost
$180,000 / 680,000 NIS
We need to raise funds immediately to ensure Hatzala Beit Shemesh can continue saving lives in the merit of those currently fighting for Israel.
As we pray for peaceful days ahead, please do your part and support our community.
₪ - Donate in Shekels
$ - Donate in Dollars
£ - Donate in Pounds
₪ - Donate in Shekels
Israeli Tax receipts will be provided. For any other receipts please contact our office  02.991.2345
$ - Donate in Dollars
£ - Donate in Pounds
₪ - Donate in Shekels
$ - Donate in Dollars
£ - Donate in Pounds
₪ - Donate in Shekels
Israeli Tax receipts will be provided. For any other receipts please contact our office  02.991.2345
$ - Donate in Dollars
£ - Donate in Pounds