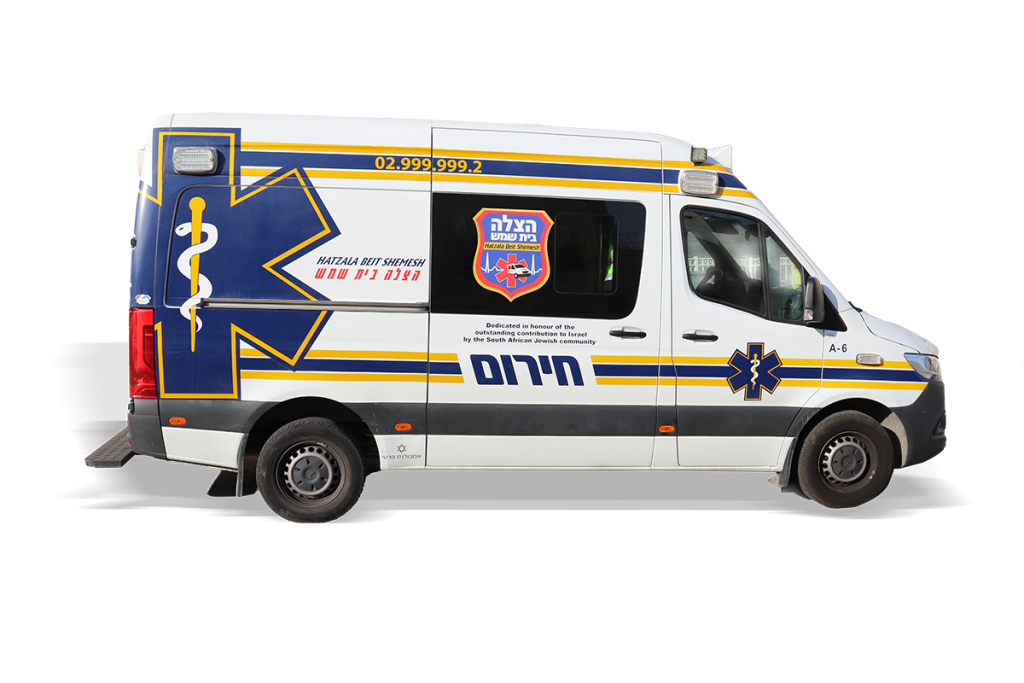 When community calls,

Hatzala Beit Shemesh answers.
Beit Shemesh counts on us
365
days a year to support in medical emergencies.
This Rosh Hashanah can we count on you?
02.991.2345
Sun-Thur 9:30-15:30
Hatzala Beit Shemesh
Bank Masad
Bank 46
Branch 515
Account # 33170
Israel Magen Trust UK
6 Purcells Avenue,
Edgware
London
HA8 8DT
Hatzala responders are your neighbors, your friends, your family members and part of your community, providing crucial support to families at some of their worst moments.