Help Hatzala Beit Shemesh
Protect Israeli Families
Hatzala is the volunteer ambulatory and medic corps in Beit Shemesh.
Our ambulance has been commandeered by the army for the war. Help replace it!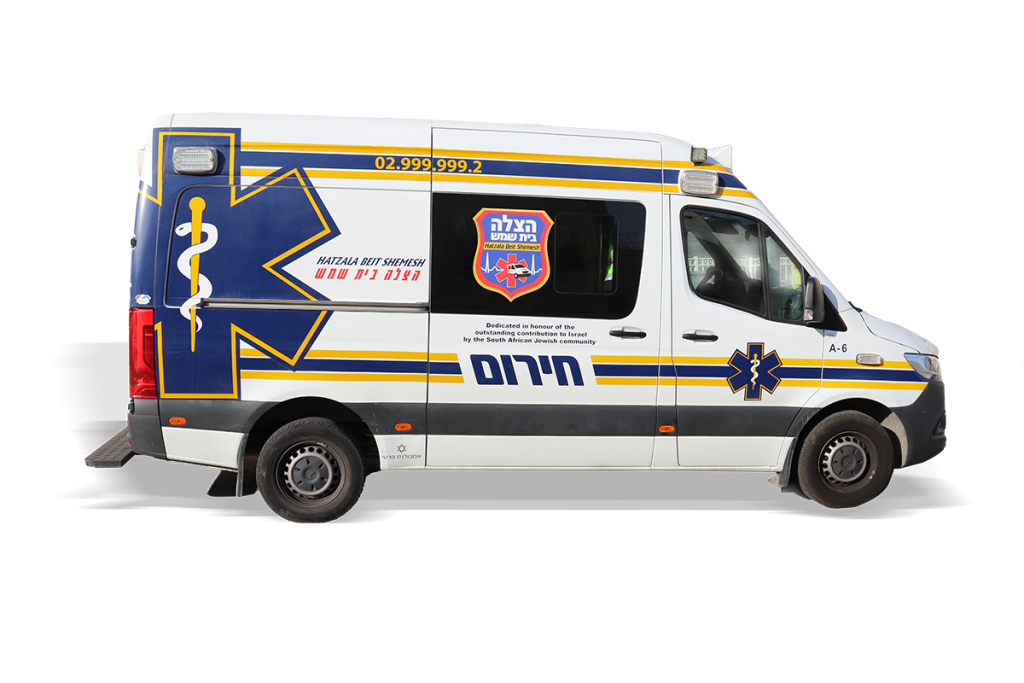 A new ambulance
will cost $180,000
The city of Beit Shemesh, situated between Jerusalem and Tel Aviv, has been coming under increased missile attack, with several missiles landing in civilian areas.
Bet Shemesh has no local hospital and the army has commandeered an ambulance from our volunteer ambulance corps for the army.
We need to be able to transport patients to hospitals, including those affected by war, and even the ongoing medical needs like heart attack and stroke victims.
We urgently need a new ambulance to continue Hatzala's life saving work!
For US bank transfer:
Israel Magen Fund
Reference – HBS Ambulance War Fund
TAX ID 81-4798325
Chase Bank
Account 303912536
Routing 021000021
Credit card
Bank transfer
Credit card
Fill out below for tax-deductible credit card donations:
Bank transfer